When we talk about architecture in the city, we automatically think about noise, traffic, skyscrapers, rush, and even sometimes pollution. When did we become so isolated and disconnected from nature? Why can't we connect to nature through urban design? 
The answer is simple… we can.
Architects and designers are the ones who have control over our built environment and the ones who have the power to reconnect us back to nature. Today, we face many global challenges that we haven't been able to address correctly due to the lack of environmental contact.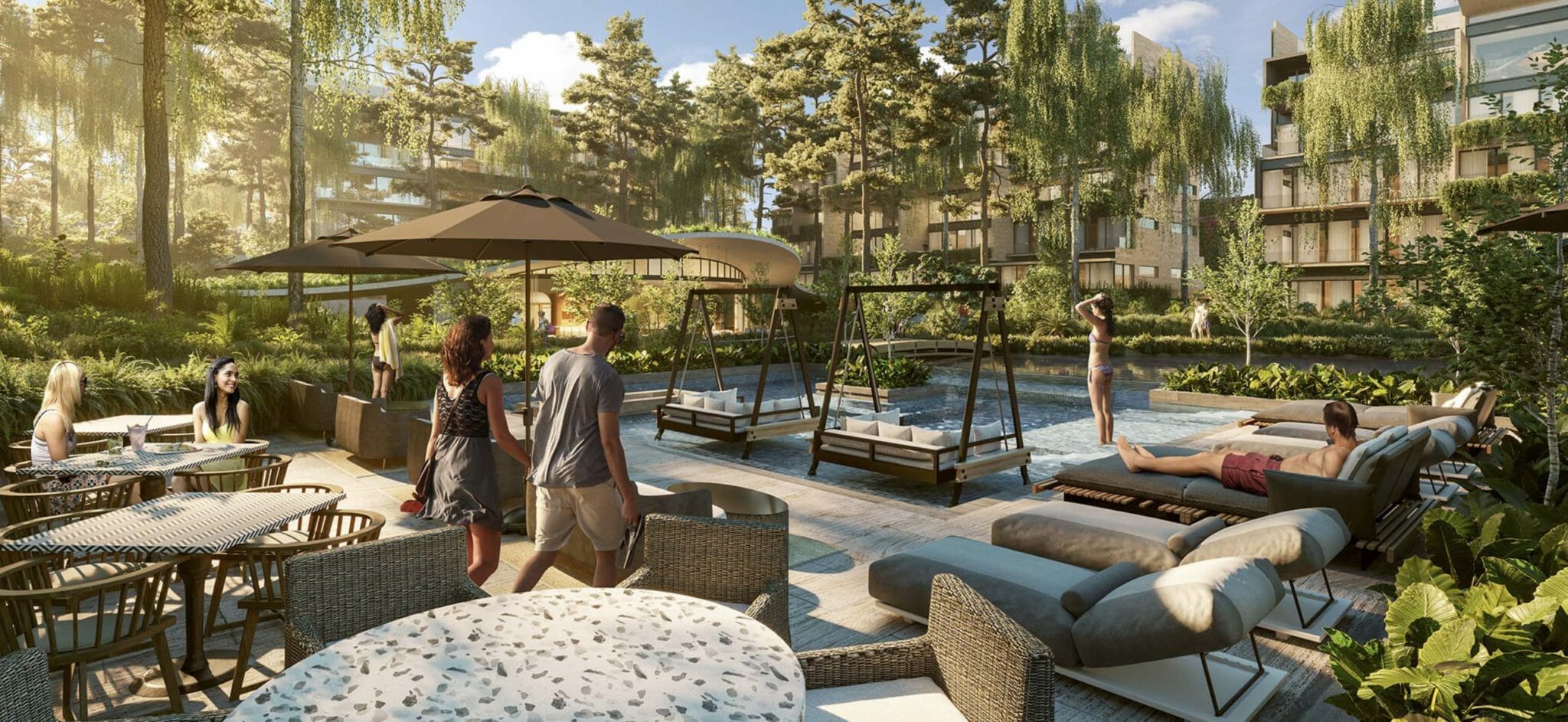 Humans crave a connection to the natural world. Biophilic design is a new concept in which architecture incorporates nature into building spaces, contributing to the well-being of residents and providing several health benefits.
Biophilic design has proven to reduce stress, enhance creativity, improve cognitive function and expedite healing. The connection to nature can be achieved in several ways, and here are some health benefits we can experience as residents of this innovative architectural trend.
Visual Connection
The simplest connection is a view of nature itself. We can accomplish this with large windows placed at strategic locations and implementing natural elements in recreative areas. Visual connection with nature can help lower blood pressure, improve mental health, and positively impact our attitude and happiness.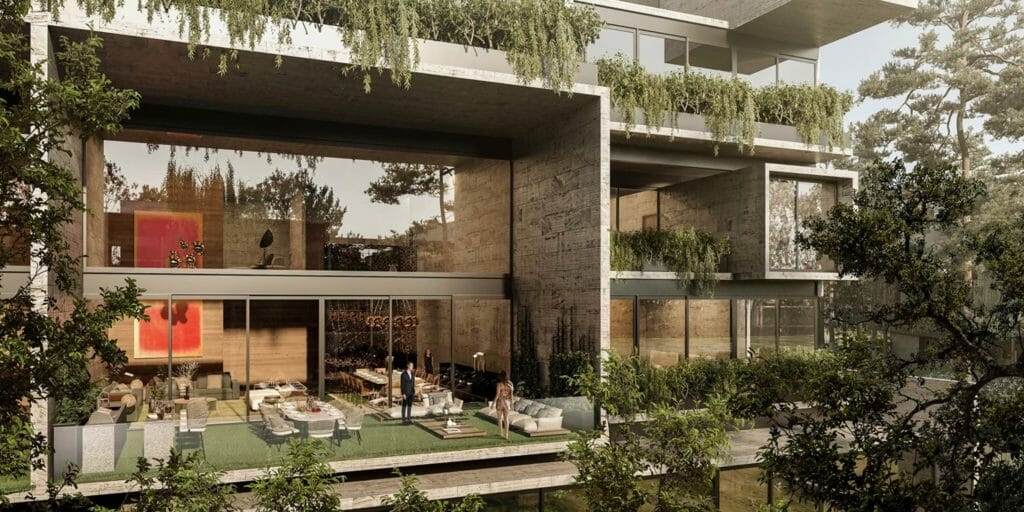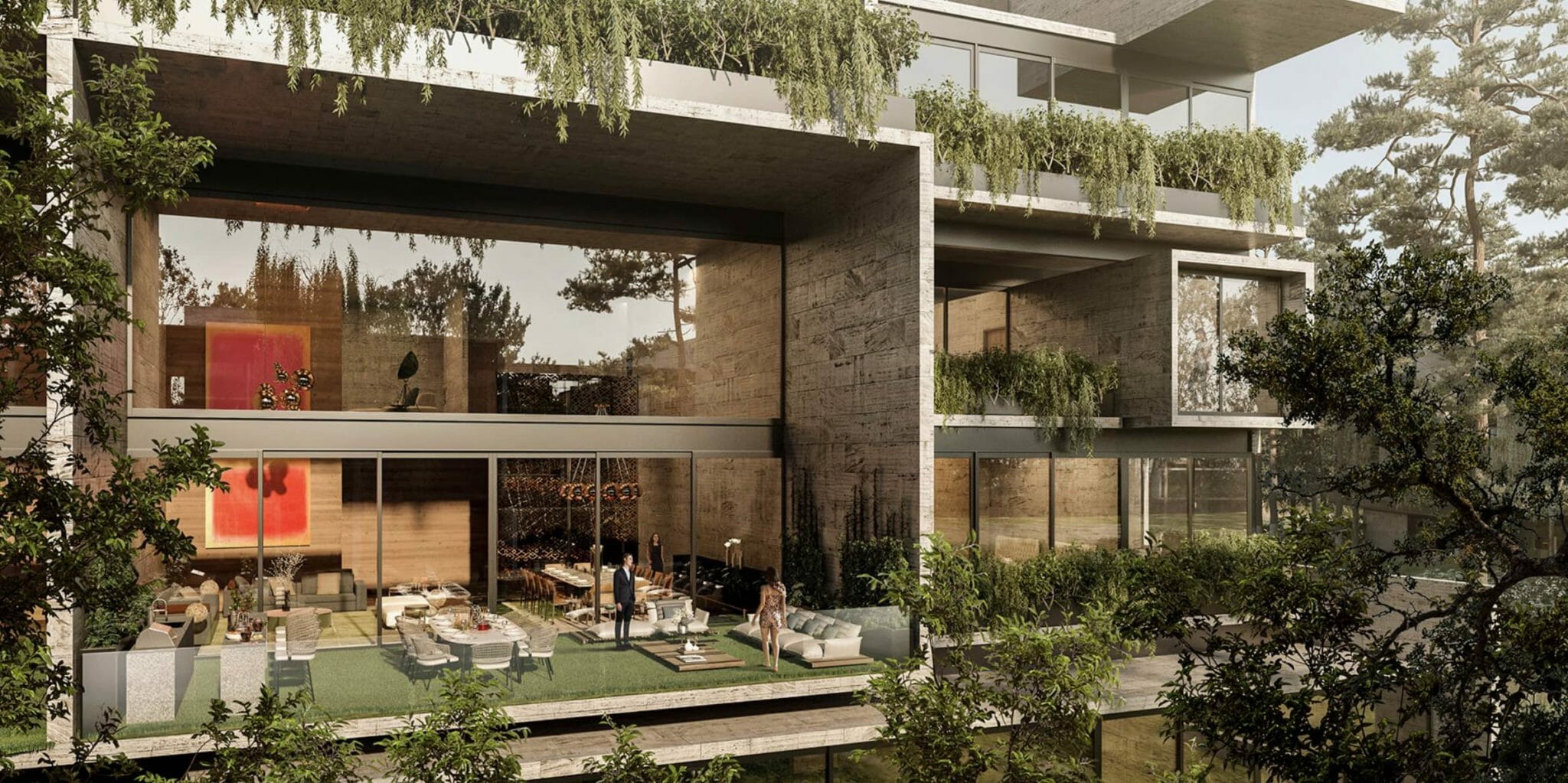 Non-Visual Connection
…sounds, smells, or flavors that relate to nature or natural living elements. Our senses play a vital role in our connection with nature. They can help reduce our blood pressure and stress hormones, positively impact our cognitive performance, and promote a state of tranquility and relaxation.
Water
The presence of water enhances the experience of a place through sight, hearing, and touch. The presence of water allows us to achieve a mental state of relaxation, reduces stress, promotes tranquility, lowers heart rate and blood pressure, improves concentration, and enhances positive emotional responses.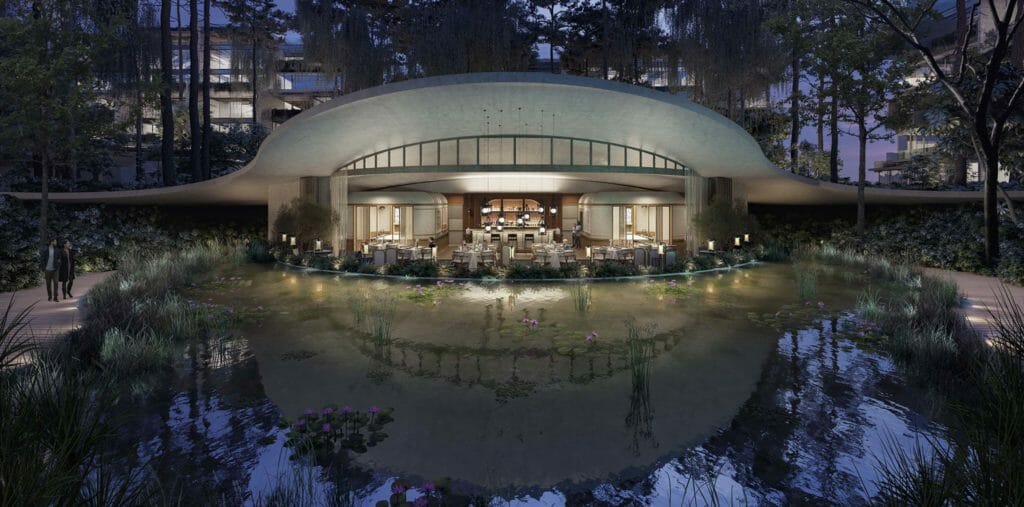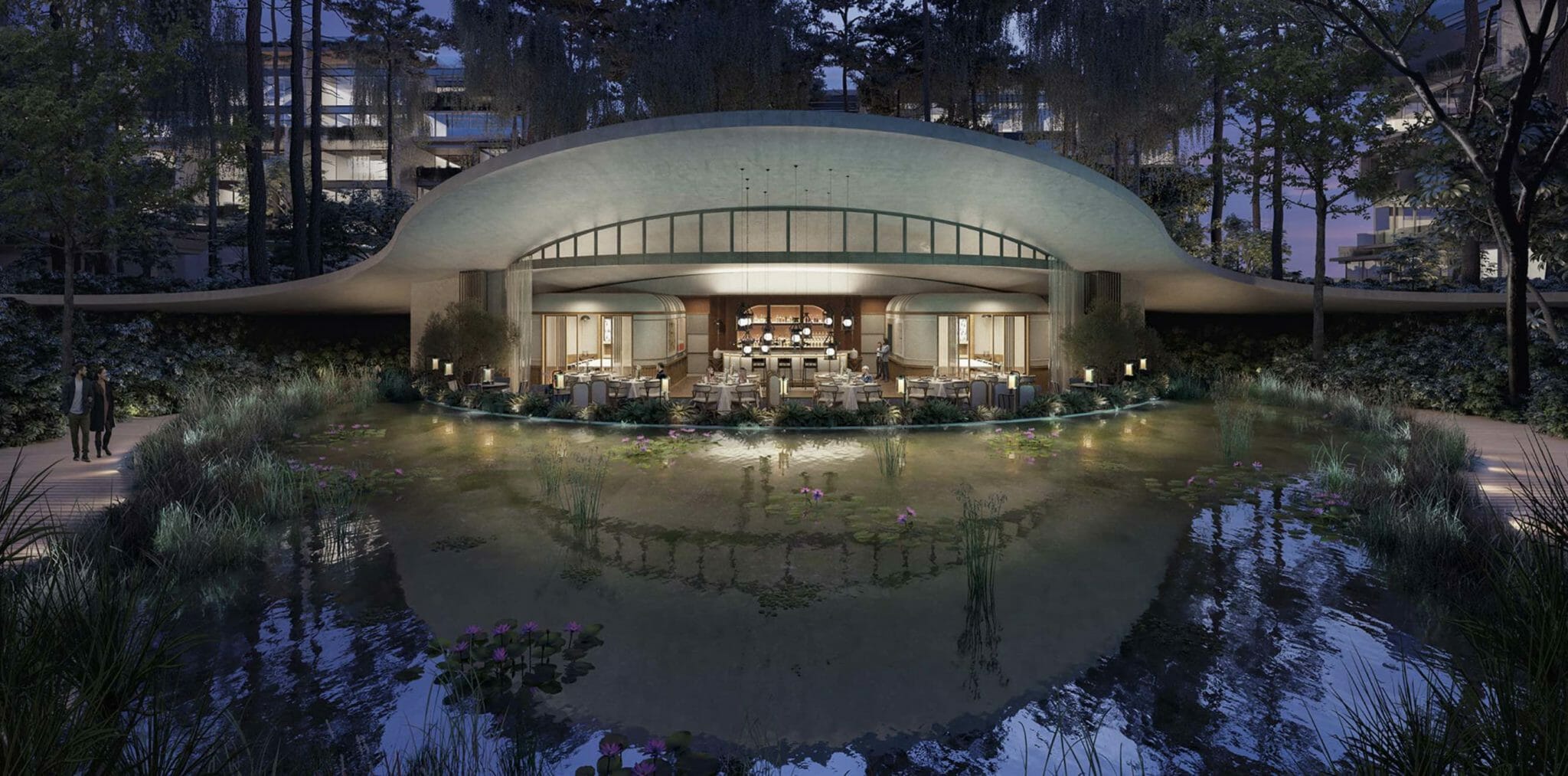 Sunlight
Variation of natural light can create natural conditions within a space. It introduces a more comfortable feel to the interior of a building and reduces our dependency on artificial light. Natural light can increase visual comfort and positively impacts on our circadian system.
Airflow & Temperature
The flow of fresh air is an essential aspect of introducing nature in architecture. Subtle changes in airflow and temperature can mimic natural environments and contribute to the cooling of spaces without using electric systems. It positively impacts our comfort, well-being, productivity, and concentration.
With nature providing so many benefits and working with architects and designers who can leverage this innovating and notable new trend, residents can reconnect with nature and experience all the benefits without leaving home.