At Grupo Arquitectura, we are constantly searching for innovation in architecture, structures, construction, and interior design. This is why we use metallic structures as a structural solution since they provide the perfect combination between resistance and ductility with contemporary aesthetics.
Steel metallic structures make projects more resistant and ductile at the same time; in case of earthquakes, they allow the building to deform without fractures or cracks.
These structures are designed taking into consideration where the forces should go regarding the nature of the construction, the architectural loads, open spaces, and external factors such as earthquakes. We follow numeric processes and mathematical models to determine how a building would behave in case of an earthquake thus, the structures are modeled to act in the correct manner.
The metallic profiles are made in a workshop and arrive at the construction site ready to be assembled, which allows a quicker and cleaner process compared to other construction methods. There is a lot of versatility with these structures. The structural design is implicit in the architectural design. In these cases, interior design does not depend on the structure, it has more freedom. This type of architectural works allows very generous open spaces without columns, having a lot of versatility. They also allow bigger windows and light inputs.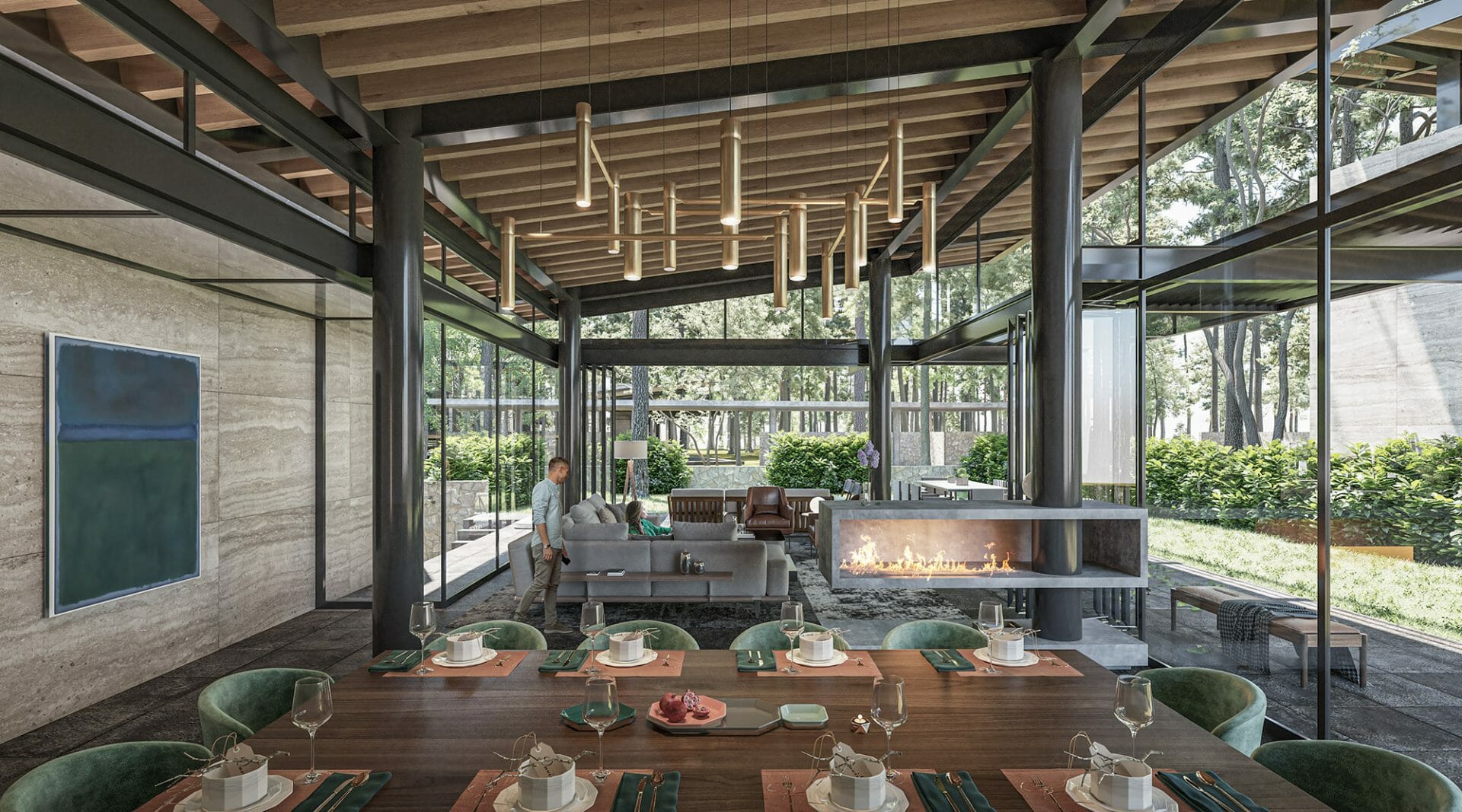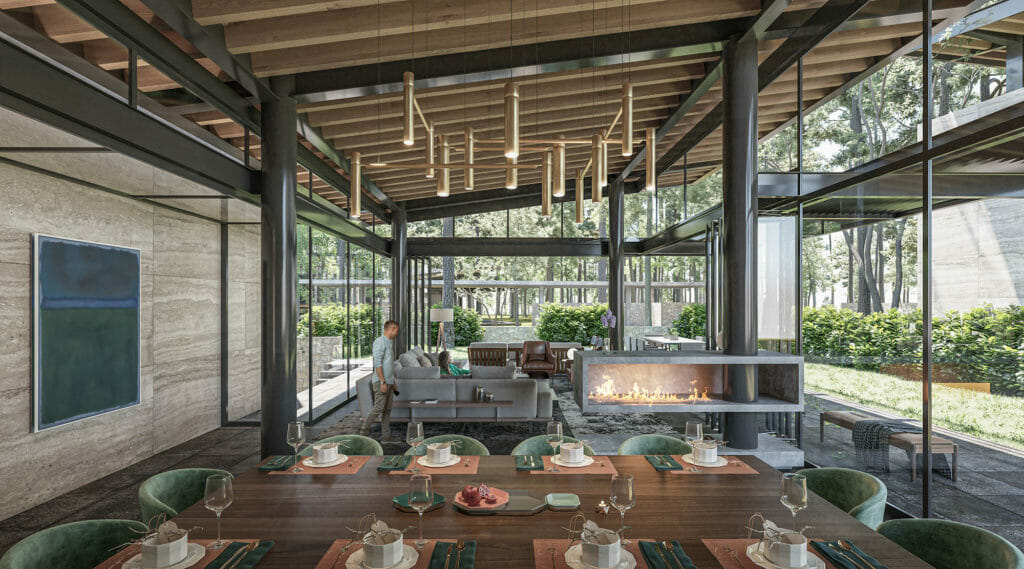 Grupo Arquitectura has made houses and projects with contemporary designs that combine several materials, such as metal, wood, and glass, with steel structures. What interests us the most is that the structure is apparent, that the material shows as it naturally is. Each house looks like a sculpture, showing an aesthetical geometry. Also, these structures are relatively narrow in comparison with other systems, so they are very eye-catching.
The structure is not only the element that holds the house together; it's the final result as well. This is called structural expressionism. By leaving the structure exposed we don't have to deal with cracks and there is not much maintenance to be done. The structure expresses itself. Steel is a lifetime material, and very noble to work with and to live in.